About 750 miles east of Australia lies a group of beautiful islands. This South Pacific Island chain, of a dozen or so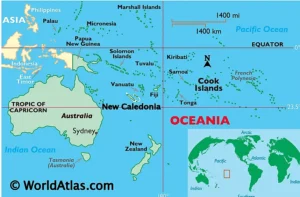 Islands, is a French territory called New Caledonia. The largest of these islands is Grande Terre, where there is an international airport near a popular tourist town called Noumea.
We are in Australia on a one year visa but we are restricted to stays not to exceed 90 days. We had already completed three house sits in Meadowie, Morpeth and Sydney. We knew we would have to leave the country to reset our visas before our next sit, 9 weeks in the Southern Highlands of New South Wales started, so we began looking for somewhere close that we could go for a quick turnaround, (unfortunately, a round trip cruise with stops in New Zealand did not meet the legal requirements).
When Tom & Yawen, our great friends from San Diego who now live in Sydney, suggested New Caledonia it sounded like a good idea.  When they told us that they could join us on the trip, it became a no brainer. George and Tom worked together closely at Nextivity, and we have been fast friends ever since.
We wrapped up our house sit in Sydney and headed for the airport. After a 3-hour flight, we arrived at the airport, where we took a shuttle bus for another 45 minutes to Noumea. It was late evening when we finally arrived. Tom and Ya met us with a much-appreciated club sandwich and a cold beer.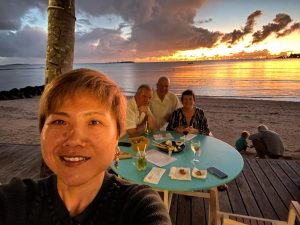 .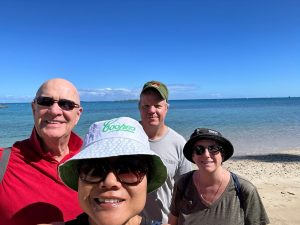 Over the next few days, we explored the town of Noumea, took long walks along the coast and browsed the local tourist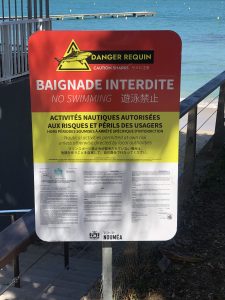 shops. Typically, we would have stolen Tom away for some scuba diving, but due to recent bull shark attacks in the local waters there was no ocean swimming allowed.
Our evenings started with sunset cocktails and amazing views, followed by some of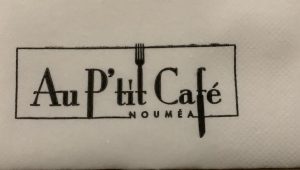 the most extraordinary French food (and wine) we have ever had. We enjoyed one unforgettable restaurant after another.
All too soon it was time for our last hotel breakfast buffet and a ride back to the airport. What would otherwise have been a boring ride was made amazing by the limo driver that Tom & Ya organized. This gentleman has been driving for years and regaled us with stories of the "who's who" of passengers he had driven around the south of France before moving to Noumea. On top of that he was a singer and played us his studio recorded version of "My Way". It would have made Frank Sinatra jealous!
Driving down the ocean road after yet another amazing adventure, this time in the South Pacific, the words to the song really rang true:
I've lived a life that's full,
I've traveled each and every highway.
And more, much more:
I did it my way.