We've FINALLY left Knysna and now we're in Cape Town, making the last minute arrangements to head out towards the Caribbean. So much has happened, but the "to do"  list just does not seem to be getting any smaller. 🙂
Ray, Tonia and Eddie (the owners of the boat), arrived last week and we have been quite busy settlng in.
Meanwhile, we have had several visitors since we have been here. A couple of our youtube channel followers (Derek and Elmarie) reached out and came by for a visit, it was so great to meet them after a long email correspondence.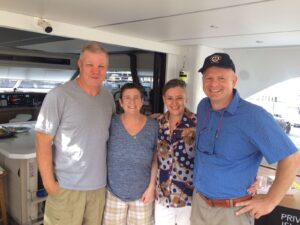 One of South Africa's more famous muiscians, front man for the band Just Jinjer, Ard Mathews is refitting a pirate sloop close to us, He has been over to visit a couple of times, and we are now following him on YouTube.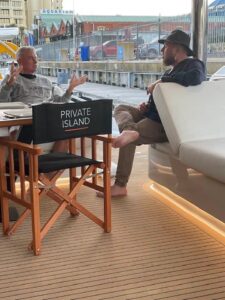 Speaking of following, if you want to track us on our travels you can use this map.
More soon!