Watching the boat being built and providing input to day to day decisions does not take up all our time. We wanted to make sure we took in some of the local culture, so we plan trips (such as our game lodge trip).
Last weekend we traveled to the lovely town of Franschhoek, we stayed in a wonderful B&B with some of the largest rooms we have ever seen in a hotel, anywhere in the world.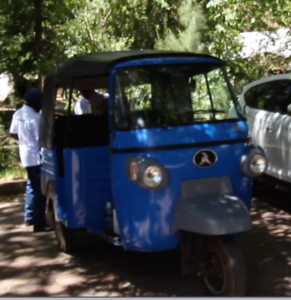 We also spent the day being delivered from one farm to the next onboard a Tuk-Tuk, which is a great alternative to driving. Another alternative would be to take the wine tram, but we shied away from this given COVID. 
We did wine tastings at five sites, ate some amazing food, purchased 47 bottles of wine (at some of the best prices we have ever seen) and had a great time! You can watch the video we made of the day, and see the impact of the wine throughout the day.
If you find your self in South Africa, anywhere near Cape Town, make an effort to visit Franschhoek, you will not be disappointed.